The Eastern Suburbs Touch Association competitions run in both Winter and Summer seasons.
Adult Winter Competition – Sunday Mornings at Queens Park from April to August
Adult Summer Competition – Monday Mixed, Tuesday Mixed & Thursday Mens & Ladies at Queens Park from October until March.
Junior Competitions – Sunday mornings at Queens Park during winter & Monday afternoons at Rowland Park from September until December. Ages 4-16
Schools Competitions – Tuesday afternoons at Queens Park for secondary boys and girls in Terms 4 & Term 1. Saturday School girls in Terms 1 & 4 in various Centennial Park locations.
Is Touch the same as Tag?
No, there's no 'tag' in Touch Football! You don't need any specific types of shorts to play like you do in a tag game. 
Do you have to be fit to play Touch?
Nope, Touch Football at park level is a social sport. And there's a reason it's Australia's largest social sport, with 700,000 people around the country taking part – everyone can play, no matter your age or size. It's just about finding a social team that suits you.
What is Mixed Touch?
Many Touch Football clubs around the country offer 'Mixed' competitions, which means males and females can play in teams together. Depending on the age criteria set by the club, this means whole families (kids, parents, grandparents) can event play together. Even at the most elite end of the sport, there are Mixed as well as Men's and Women's divisions.
As a Team Coordinator here are simple steps for you to follow.
1. Ensure team T-Shirts with numbers have been ordered.  (No fluro – yellow colour).  Teams are required to be wearing their team T-Shirt by Round 1.
2. Register your team via TEAM ONLINE REGISTRATION. You will be issued with a TEAM CODE.
3. Collect registration fees from team members so you are not the unofficial team sponsor.
4. Request by email all team players to complete PLAYER ONLINE REGISTRATION using your TEAM CODE by Round 4.
5. Make players aware fixtures and wet weather updates can be found on the club website www.eaststouch.com.au. They should 'like us' on Facebook for wet weather updates. 
6. Make team members aware of the Final Series dates and to qualify, they must have signed on themselves and played 6 games. 
7. Eastern Suburbs Touch Association Inc is insured through Sportscover Australia Pty Ltd for Public Liability and personal player injury up to $3000. It is advisable that all players should have Private Health Insurance to cover all extra medical and hospital costs.
8. Make sure all players know and understand the playing rules of Touch A.T.A handbook, these points (1-9) and the current Format rules and Regulations (1-23) as laid down by this Association.
9. There is no doubt Touch is one of the harder sports to referee, if not the hardest. We are paying top dollar for qualified N.S.W.T.Referees this season and any misconduct or abuse will not be tolerated. We can do without certain individuals but we can not do without referees!
Eastern Suburbs Touch Association is always looking for new referees. If you are interested in having a go at refereeing touch, please contact us at the association. It is a great way to get fit and to meet new people.
We offer a pathway for referees. In the past few seasons, we have run a referees mentor program for those referees wishing to further their learning. If you are interested please contact eaststouch@bigpond.com or speak with Peter Higgs at the park.
NSWTA Event Referees
Any referees who are interested in attending NSWTA events such as Junior or Senior State Cup please let our referees coordinator know. We also have gala days leading up to this tournament that we need refs for. If you're keen, it's great money and will improve your refereeing skills.
For Wet Weather Updates please follow our Facebook page and the "NEWS" section on our website.
Decisions will be attempted to be made well in advance, however this is sometimes out of our control.
If fields are open, rain, hail or shine the games are ON. There is no need to make personal contact with anyone from the Association as they are guided by the Council. If for any reason the games are cancelled but the grounds are open, then you will be notified accordingly.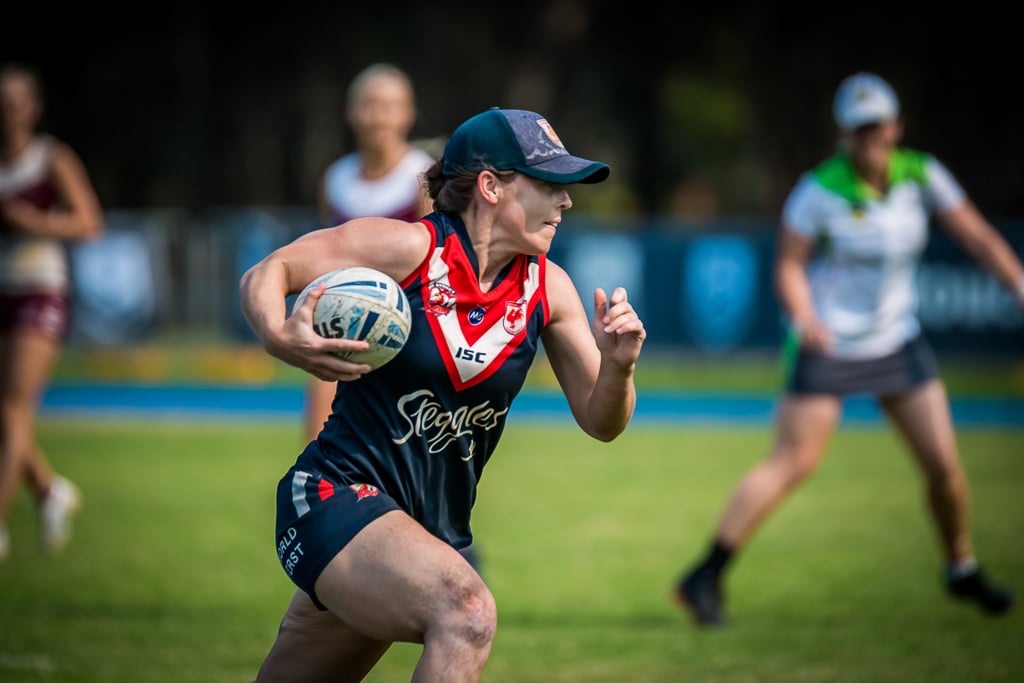 Our association play at a number of locations around the Eastern Suburbs.
Senior Competitions is played at the  Queens Park Playing Fields, Baronga Avenue end, Queens Park.

Junior Competition is played at Rowland Park, Banks Avenue Daceyville.

Schools Competition is played at Queens Park and Centennial Park – (the Reservoir Fields & Missions Fields in Centennial Park.)
Click here to see the junior field layout at Rowland Park
Queens Park Playing Fields
Rowland Park Daceyville
Reservior Playing Fields Centennial Park
Mission Fields Centennial Park
Sports Injury Claims Procedure
When injured, report your injury to your Association immediately and fill out the injury report form. (This must be done on the day/night)

DOWNLOAD HERE

Request a claim form within 30 days via Sportscover –

www.sportscover.com

or download via the TFA website

www.touchfootball.com.au/claimform

Ensure your team, local association and state are provided. Ensure the official report form is completed by your association. Please remember to complete all section to avoid delay

Have your medical practitioner to fill in the appropriate statement and email all completed paperwork to

sport@marsh.com

Claim from your Private health insurer/Medicare, if applicable

When treatment is complete please return all accounts.
Touch Football Australia manages changes to the policy to maintain currency with industry requirements. In addition, claims are managed so large increases related to increase claims are evened out across the scheme ensuring stability with insurance related costs for local associations.  
To review the coverage available, we recommend all individuals to consider their personal circumstance and assess if additional external coverage is required outside of what is offered as part of membership to the affiliated structure of Touch Football Australia.
To view policy related information, please visit the 'Insurance' section of the Touch Football Australia website: