Players who want to test their skills beyond the park level competition are encouraged to trial for representative team pathways. There are a number of levels of representation at both the junior and senior levels. Representative teams cover all age groups from under 8's to over 55's.  There are divisions for girls, boys, women, men and mixed.
All players must participate in the local competition to qualify for the representative pathways. Representative teams cover all age groups from U/8's to over 55s with divisions for girls, boys women, men and mixed.
In 2017, the Eastern Suburbs Touch Association (ESTA) announced a landmark partnership with the Sydney Roosters. As a result and at the request of the Sydney Roosters, our playing uniforms for the 2018 Junior State Cup (JSC) were rebranded to directly reflects the playing gear of the Sydney Roosters and be manufactured by ISC the Sydney Roosters official uniform supplier. 
The Vawdon Cup is a weekly competition conducted throughout the Sydney Metropolitan area catering for Open & Youth divisions. The competition which commences in late August and finishes in towards the end of October.
Registrations for Vawdon Cup usually commence in late April/early May of each year. If you are interested in playing for the UNSW – Eastern Suburbs Roosters in the Vawdon Cup, please get in touch.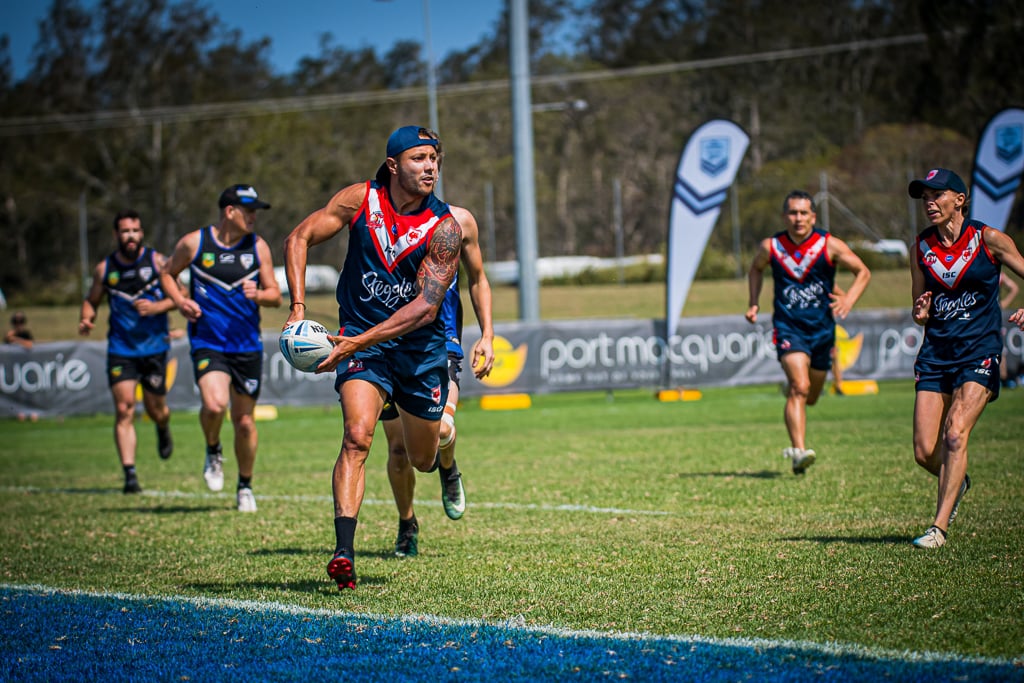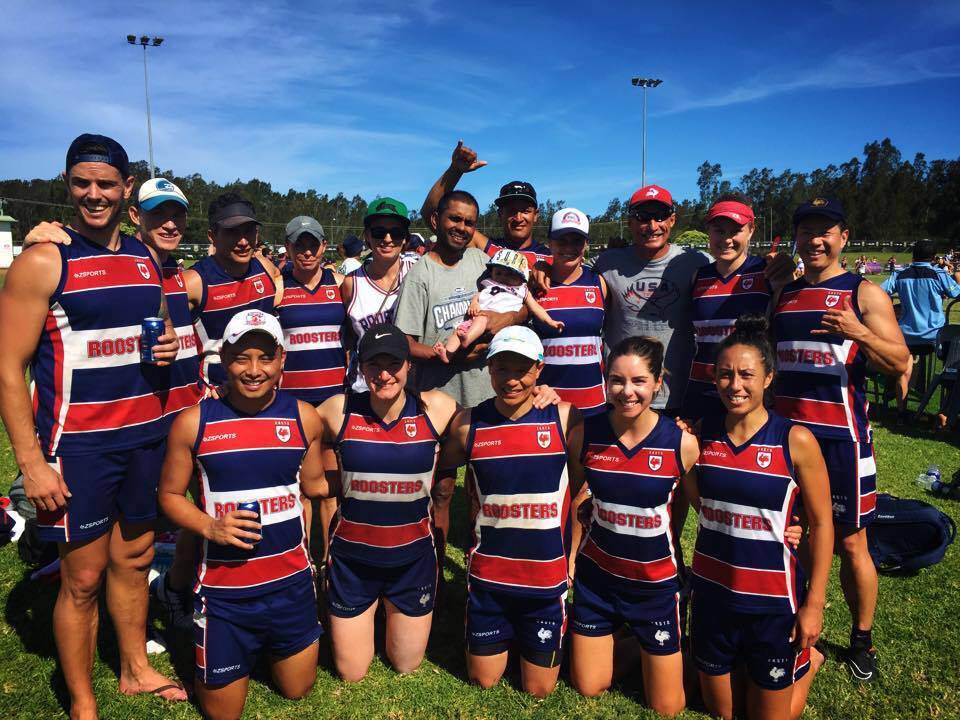 The NSW State Cup is the state's premier touch football competition. The tournament is conducted in Port Macquarie over three days from the first Friday in December, and is open to all touch football clubs across the state of NSW, with numerous divisions and age categories catering for players of all abilities and ages.
We have a proud history of success at State Cup in recent years, with medals achieved across both the Men's and Women's squads every year. Trials' for State Cup usually commence immediately after the conclusion of the Vawdon Cup season in October.
Junior State Cup
NSW Touch Association has decided to split the NSW Junior State Cup into Northern and Southern Conferences.  Easts Roosters are a part of the Southern Conference.
The Southern Conference will be played Friday 26th February to Sunday 28th February 2021 at the home of Wagga Wagga Touch Association Jubilee Park & Conolly Park in Wagga Wagga NSW. The top 8 placing teams will play in the State Finals with details TBA.
The Easts Roosters will post trial details starting with an Expression of Interest in September.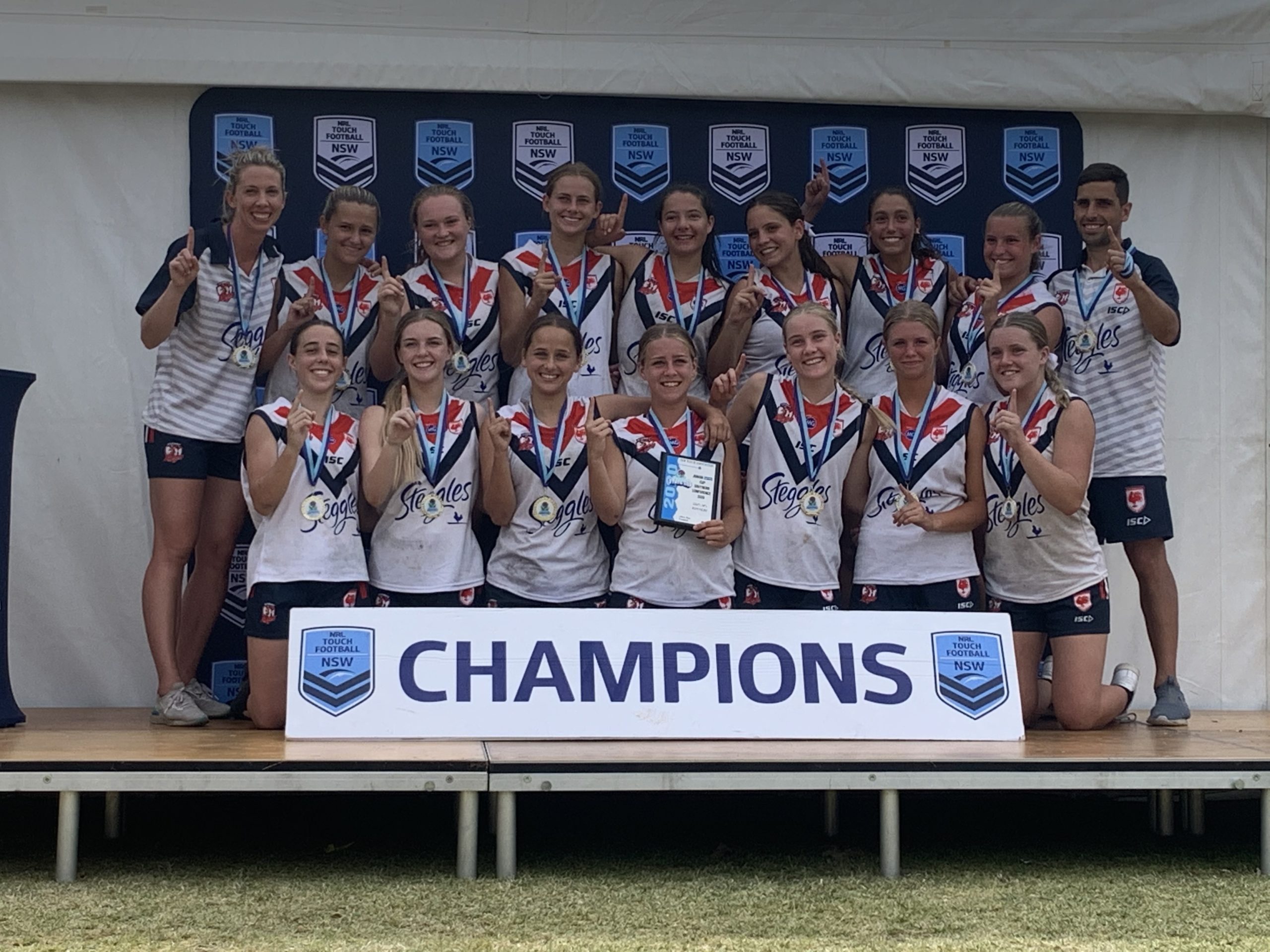 NSW Junior State Cup 2020 Northern Conference
NSW Junior State Cup 2020 Southern Conference
State Cup is the premier NSW Touch Football representative event and is conducted in Port Macquarie each year commencing on the first Friday in December.
Our association has a number of policies which are listed below. 
Membership Protection Policy

Selection Policy

Code of Conduct

Spectator Policy

Smoking Policy

Alcohol Policy

Constitution
NSWTA Policies
As an Affiliate of New South Wales Touch Association, State policies apply to our Affiliate.  
Selection Criteria
To be eligible for participation in NSWTA representative events, you must have played in the clubs current or most previous season to date. These seasons are defined by the Events General Conditions of Entry
Uniform
Full club uniforms must be worn when competing/coaching/managing at NSWTA events. Players/coaches/manages will be requested to leave the field by tournament officials until uniform compliance is met. For further information, visit General Conditions of Entry
TFA Policies
As an Affiliate of New South Wales Touch Association, National policies apply to our Affiliate. 
2020 Inferno National Touch League on YouTube
Region
There is an opportunity for players who excel in competitions like Vawdon and State Cup to play higher amongst the best in their region through the Inferno National Touch League (NTL). NTL is a nationwide tournament held annually in Coffs Harbour NSW. The annual four-day event allows 13 regional permits from across Australia to compete in Open, Mixed and Masters as well as All Abilities divisions.
2018 State Of Origin Friday on YouTube
State
Touch State of Origin is the best-of-three series between the best NSW & QLD Touch Football teams. Opens and Masters divisions are included in this event.
2020 Youth Trans Tasman Test Series on YouTube
National
The NRL Touch Premiership is an annual elite competition consisting of mens and womens teams representing NRL clubs throughout the NRL season. In addition to that, there is also the NRL All-Stars competition to cater to our indigenous participants.  This is where the best indigenous Australian & Maori touch player go head to head for a cultural clash.
Trans-Tasman
Finally, we have the Trans-Tasman Test Series, where a best-of-three series between Australia and New Zealand is played. The divisions include mens, womens and mixed.  A Youth Trans-Tasman for Under 18s and Under 20's is held annually as well a Masters series available for older divisions.